Hobart and Surrounds Accommodation Search
For Cheap, Luxury or Discount Hotels around Hobart and Surrounds
Welcome to the one-stop shop for all the information you need about the best accommodation in and around the region of Hobart and Surrounds in Tasmania, Australia. Here, we provide unbiased, non-sponsored recommendations, allowing you to make an informed decision when it comes to selecting the perfect place to stay on your next trip.
1. The Henry Jones Art Hotel
Located on Hobart's historic waterfront, The Henry Jones Art Hotel is a five-star luxury boutique property that offers stunning harbor views and exceptional hospitality. Each of the hotel's rooms is adorned with contemporary artwork and features in-room indulgences like a spa bath, rainfall shower, and luxurious bed linen. Guests can dine at Henry's Restaurant, which serves up some of Tasmania's finest local produce.
2. Mona Pavilions
Mona Pavilions, located in Hobart's northern suburbs, is a luxury and stylish accommodation option. Embracing contemporary architecture and design, each pavilion is named after an Australian artist and features unique decor. The location of this accommodation ensures guests have a serene environment to relax and enjoy their holidays.
3. Saffire Freycinet
If you're looking for a more remote and private getaway, Saffire Freycinet is where you want to be. Located on Tasmania's stunning east coast, this luxury retreat boasts 20 luxurious suites with views of the Hazards Range and Great Oyster Bay. You can relax in the hotel's spa, enjoy local produce for breakfast, lunch and dinner, and take part in many outdoor activities with your loved ones.
4. Islington Hotel
The Islington Hotel is situated in South Hobart, offering a peaceful oasis just a stone's throw from the city center. This stunning property is surrounded by an enchanting private garden, and the hotel's individually designed rooms provide guests with privacy and comfort. The chefs offer premium refreshments and guests can enjoy a high-class dining experience.
5. Chateau Tasmania
Located approximately 20 minutes from the Hobart CBD, this estate is set on 15 hectares of parkland and vineyards. Chateau Tasmania offers its guests an exceptional and comfortable stay, showcasing excellent wineries, dining options, and modern rooms with all expected facilities. There is nothing better than starting your day on the front balcony, enjoying an authentic Tasmanian breakfast and taking in the peaceful surroundings.
We hope this list helps you find the perfect accommodation for your next trip to Hobart and the surrounding areas. With these recommendations, you can be sure that you will have an unforgettable holiday.
This is the worlds leading discount accommodation cross search engine

save up to 80%


This is the same set of services most travel agents use, Free to bookmark and share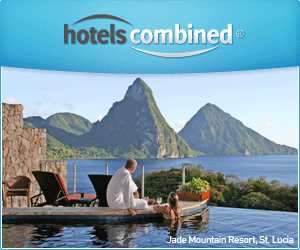 This is the site for Hobart and Surrounds Tasmania . Are you searching in the right Australian Region?
MOVE PORTAL